Dipl.-Kfm. Daniel Cracau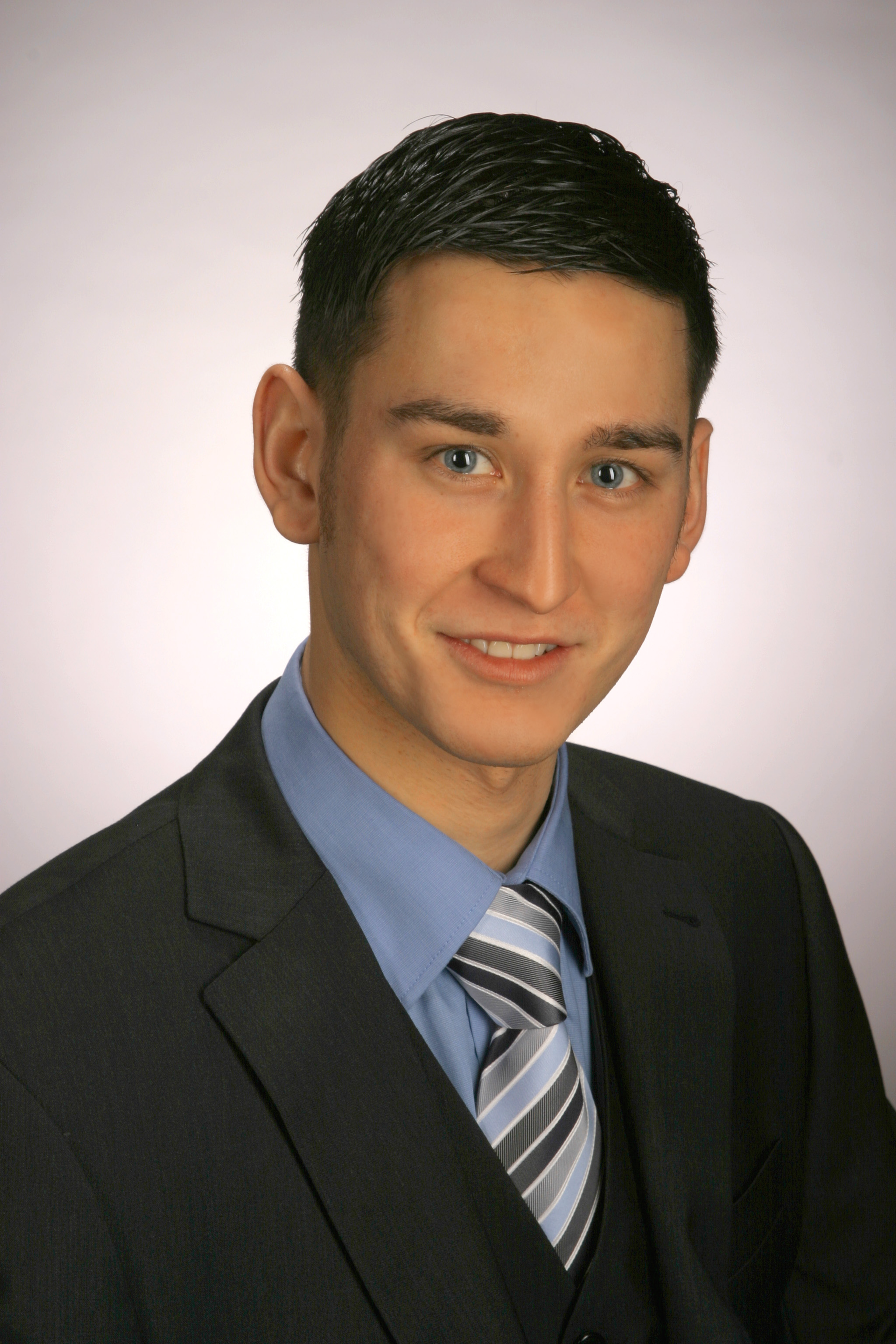 Dipl.-Kfm. Daniel Cracau
Faculty of Economics and Management
Lehrstuhl BWL, insb. E-Business

Gebäude 22, Universitätsplatz 2, 39106, Magdeburg, G22B-303
Research Fields
Industrial Organization
Microeconomics
Behavioral Economics
Experimental Economics
Memberships
Alumni der Fakultät für Wirtschaftswissenschaft der Otto-von-Guericke-Universität Magdeburg e. V.
Reviewing
Journal of Economic Behavior & Organization
Economics Letters
Journal of Economics
Publications in refereed journals
Cracau, D., Franz, B. (2013), Bonus payments as an anti-corruption instrument: a theoretical approach, Economics letters 120 (1), pp. 1-4.
Further publications
Cracau, D. & Franz, B. (2011), Mixed-strategies in pq-duopolies, in 'Chan, F., Marinova, D. and Anderssen, R.S. (eds) MODSIM2011, 19th International Congress on Modelling and Simulation. Modelling and Simulation Society of Australia and New Zealand, December 2011, pp. 1414-1420. ISBN: 978-0-9872143-1-7. www.mssanz.org.au/modsim2011/D4/cracau.pdf'.
Working projects
Competition in supply chains with endogenous channel entries and exits (with S. Füllbrunn and M. Schröder)
Dissertation project
Oligopolies with price and quantities as strategic variables: new theoretical and experimental insights (Supervisor: Prof. Dr. A. Sadrieh)
Presentations
Jan. 2014: FWW Research Seminar, Magdeburg (Germany)
Jul. 2013: 24th Stony Brook Game Theory Festival, Stony Brook, New York (USA) [granted by the DAAD]
Feb. 2013: Oligo Workshop, Budapest (Hungary)
Dez. 2012: DICE Brown Bag Seminar, Düsseldorf (Germany)
Jul. 2012: SABE Conference, Granada (Spain)
Jul. 2012: CRESSE Conference, Chania (Greece)
Jun. 2012: 4th Biennial Conference on the Economics and Psychology of Football, Heidelberg (Germany)
Jun. 2012: ESA World Meeting, New York City (USA) [granted by the DAAD]
Apr. 2012: ACLE 8th annual Competition & Regulation Meeting, Amsterdam (Netherlands)
Dec. 2011: MODSIM 19th International Congress on Modelling and Simulation, Perth (Australia)
Feb. 2011: ESA Asian-Pacific Meeting, Kuala Lumpur (Malaysia) [granted by the DAAD]
Nov. 2010: ESA North-American Meeting, Tucson, Arizona (USA) [granted by the DAAD]
Teaching
Summer term 2014
Seminar: Bachelor-Abschlussseminar
Winter term 2013/2014
Seminar: Shareconomy: Theoretische Konzepte und Praktische Anwendungsbeispiele
Seminar: Master-Abschlussseminar
Seminar: Bachelor-Abschlussseminar
Tutorial: Academic Skills
Tutorial: Unternehmensinteraktion
Summer term 2013
Seminar: Master-Abschlussseminar
Seminar: Bachelor-Abschlussseminar
Tutorial: Information, Reputation, and Interactive Marketing (english)
Tutorial: Academic Skills
Winter term 2012/2013
Seminar: Theorie der Unternehmensberatung
Seminar: Master-Abschlussseminar
Seminar: Bachelor-Abschlussseminar
Tutorial: Academic Skills
Tutorial: Einführung in E-Business
Summer term 2012
Lecture: Academic Skills
Seminar: Entwicklung eines unternehmensweiten Enterprise 2.0-Programms (with Accenture)
Seminar: Master-Abschlussseminar
Seminar: Bachelor-Abschlussseminar
Tutorial: Academic Skills
Winter term 2011/2012
Seminar: Master-Abschlussseminar
Seminar: Bachelor-Abschlussseminar
Tutorial: Business Statistics (english)
Tutorial: Academic Skills
Summer term 2011
Seminar: Master-Abschlussseminar
Seminar: Bachelor-Abschlussseminar
Seminar: Models of Social and Antisocial Motivation (english)
Tutorial: Information, Reputation, and Interactive Marketing (english)
Tutorial: Academic Skills
Winter term 2010/2011
Seminar: Bachelor-Abschlussseminar
Tutorial: Business Statistics (english)
Tutorial: Academic Skills
Summer term 2010
Seminar: Werbewirkungsforschung
Seminar: Bachelor-Abschlussseminar
Tutorial: Academic Skills
Winter term 2009/2010
Intensive course: E-Business (Wadi International University, Syria), (english)
Seminar: Economic behavior in virtual worlds (english)
Tutorial: Unternehmensinteraktion
Tutorial: Academic Skills